GISTEMP has
finally
updated, and it's a doozy: June clocked in at +0.76 C, tied with June 1998 as the hottest June in the surface record.
This also makes this the hottest Jan-June on record. With 2015 clocking in at +0.805 C, only 2010 comes close at +0.795 C.
UPDATE: Just when I thought I was done correcting this post, GISTEMP has updated its numbers again, rendering all the numbers in the post just a little bit wrong. Here's the new map: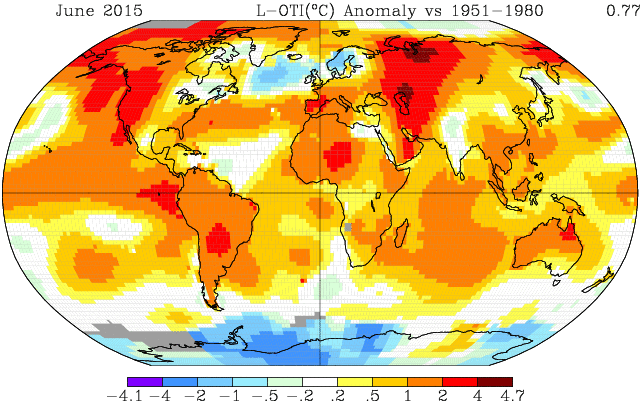 June 2015 now comes in at +0.80 C, and June 1998 is a little warmer as well, +0.77 C. That makes June 2015 the warmest June in the GISTEMP records.